We are

A locally owned company located in Vernon BC.
We specialize in quality custom-made rollshutters for commercial, retail and residential applications.
Premier Rollshutters offers many solutions including security, privacy, glare reduction, and room darkening effects.
Premier Rollshutters are made from high-quality aluminum and are filled with a regular density foam or a high-density foam with a polyurethane and melamine resin filler for ultimate strength and durability. All rollshutters are fabricated in our warehouse in Vernon, BC.
Our team of professionals are ready to help. Contact us for a free estimate
---
Our Products
Security for: Dispensaries, Liquor Stores, Jewelry Stores, Gas Stations or the perfect security solution for your home.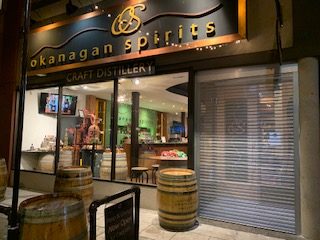 ---
Why chose Premier Rollshutter Manufacturing
Rollshutters are the perfect solution for any home or business owner looking to increase security for their property. Rollshutters can be used to protect windows and entryways, improve thermal insulation, protect against fire, weather and more.
Get rollshutters for your windows or use them internally to divide internal spaces and hide spaces without the need for walls or doors. Our rollshutters are incredibly versatile, and allow you to get creative with your use of them. If you're looking for rollshutters In British Columbia Canada, browse our range today, and see the difference high-quality rollshutters can make for your property.
Industry leading surface coating
Reliable realisation of individual building projects
Shortest reaction and delivery times guaranteed
First class technical support
100% objectively controlled quality
Some of Our Valued Clients